Book*hug's crack team of publishing professionals share their summer reading recommendations.
❧
Jay MillAr
Co-publisher
My Body Is Yours by Michael V. Smith (Arsenal Pulp Press, 2015)
From Arsenal Pulp Press: Michael V. Smith is a multihyphenate force of nature: a novelist, poet, improv comic, filmmaker, drag queen, performance artist, and occasional clown. In this, his first work of nonfiction, Michael traces his early years as an inadequate male―a fey kid growing up in a small town amid a blue-collar family; a sissy; an insecure teenager desperate to disappear; and an obsessive writer-performer, drawn to compulsions of alcohol, sex, reading, spending, work, and art as a means to cope and heal. As an artist whose work focuses on our preconceived notions about the body, Michael questions the very notion of what it means to be human. He also asks: How can we know what a man is? How might understanding gender as metaphor be a tool for a deeper understanding of identity? In coming to terms with his past "failures" at masculinity, and with an aging father he is only beginning to come to know, Michael offers a new way of thinking about breaking out of gender norms, and reconciling with a dangerous childhood.
The Sixth Extinction: An Unnatural History by Elizabeth Kolbert (Henry Holt and Co., 2014)
From Henry Holt & Co.: "Over the last half a billion years, there have been five mass extinctions, when the diversity of life on earth suddenly and dramatically contracted. Scientists around the world are currently monitoring the sixth extinction, predicted to be the most devastating extinction event since the asteroid impact that wiped out the dinosaurs… Elizabeth Kolbert draws on the work of scores of researchers in half a dozen disciplines, accompanying many of them into the field: geologists who study deep ocean cores, botanists who follow the tree line as it climbs up the Andes, marine biologists who dive off the Great Barrier Reef. She introduces us to a dozen species, some already gone, others facing extinction, including the Panamanian golden frog, staghorn coral, the great auk, and the Sumatran rhino. Through these stories, Kolbert provides a moving account of the disappearances occurring all around us and traces the evolution of extinction as concept, from its first articulation by Georges Cuvier in revolutionary Paris up through the present day."
❧
Hazel Millar
Co-publisher
H is for Hawk by Helen MacDonald (Grove Press, 2015)
Hazel Millar: I read this remarkable memoir aloud to myself and Jay while he drove us all around Massachusetts on our recent family holiday. Like the author, I lost my father a few years ago, and I know only too well the kind of grief that knocks you sideways. It's a pain so feral that it's impossible to tame. While I didn't choose to tame a baby goshawk named Mabel like MacDonald does, as she attempts to find her way back from the pain, I did get a baby calico kitten named Tess, who is rather hawk-like, and has helped me through the grieving process more than I can describe.

Selected Poems by Mary Ruefle (Wave Books, 2011)
HM: I have been meaning to read Mary Ruefle's poetry for a long time. Throughout our recent Massachusetts literary driving tour, we visited many indie bookstores and I saw Ruefle's books everywhere. They especially stood out for me on the shelves because of the simple yet elegant trademark design of books from Wave Books: an off-white cover with black typography. I finally picked this book up from Amherst Books in Amherst, following a visit to the Emily Dickinson Museum. I started reading the poems aloud to Jay right away, and I think Jay's response says it best: "She writes the exact type of poem I hope to one day be able to write."
Daydreams of Angels by Heather O'Neill (HarperCollins, 2015)
HM: It's no secret that O'Neill is one of my favourite Canadian authors. Daydreams of Angels, her first collection of short stories, is the perfect storybook for grown-ups. It's full of charming, wondrous, and playful tales that make for perfect bedtime reading.
Bad Feminist by Roxane Gay (Harper Perennial, 2014)
HM: How much do I love Roxanne Gay! I recently saw her at IFOA and it was amazing. I also recently read her book An Untamed State, which was probably the most raw and brutally honest novel that I've ever read, and I think about it constantly. Bad Feminist is a collection of essays by the self-proclaimed flawed and failing feminist that range from discussions of Lena Dunham and HBO's Girls, to the Sweet Valley High books of my pre-teen years, to privilege and gender inequality, Scrabble tournaments, and so much more. I actually read this poolside and wouldn't hesitate to recommend it as a beach read 🙂
Girl in a Band by Kim Gordon (audiobook) (Dey Street Books, 2015)
HM: I love to go for long walks and listen to music, but recently I tired of all my playlists. I guess I was too lazy to create a new one and so I decided to download the audio version of Girl in a Band by Kim Gordon. Having been a big Sonic Youth fan in my younger days, I'd been meaning to read this for a while anyway, but with four other books already on the go, an audio book seemed like a decent choice. It's great fun. I highly recommend that you ditch your playlists too for a while and delve into this memoir by one of the coolest and most aloof ladies of rock get―out there and walk it out.
❧
Phil Hall
Poetry Editor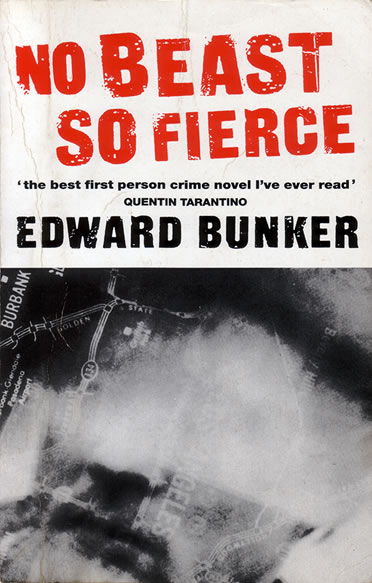 No Beast So Fierce by Edward Bunker (Norton, 1973; Reprinted by Vintage, 1993)
Phil Hall: Written in and smuggled out of San Quintin in the 50s. At first, considered unpublishable. James Ellroy calls it "the best novel of the Los Angeles underworld ever written." And folks will remember Bunker (who died in 2005) as Mr. Blue in the film Reservoir Dogs.
Assembling the Morrow: A Poetics of Sleep by Sandra Huber (Talonbooks, 2014)
PH: An essay on poetics and sleep clinics, with a long pull-out, graph-reading poem. Gertrude Stein with wires running from her to a monitor!
Exile is My Trade: A Habib Tengour Reader; ed. and trans. by Pierre Joris (Black Widow Press, 2012)
PH: French-Algerian: "Traces / Renown / Shades / Urns / Life(s) / Epoch / Zenith / Lucid / Strangely / Suspended."
❧
Malcolm Sutton
Fiction Editor

Outline by Rachel Cusk (Farrar, Straus and Giroux, 2014)
From FSG: "Rachel Cusk's Outline is a novel in ten conversations. Spare and stark, it follows a novelist teaching a course in creative writing during one oppressively hot summer in Athens. She leads her students in storytelling exercises. She meets other visiting writers for dinner and discourse. She goes swimming in the Ionian Sea with her neighbor from the plane. The people she encounters speak volubly about themselves: their fantasies, anxieties, pet theories, regrets, and longings. And through these disclosures, a portrait of the narrator is drawn by contrast, a portrait of a woman learning to face a great loss."
Brecht and Method by Fredric Jameson (Verso, 1998)
From Verso: "The legacy of Bertolt Brecht is much contested, whether by those who wish to forget or to vilify his politics, but his stature as the outstanding political playwright and poet of the twentieth century is unforgettably established in this major critical work. Fredric Jameson elegantly dissects the intricate connections between Brecht's drama and politics, demonstrating the way these combined to shape a unique and powerful influence on a profoundly troubled epoch."
Remainder by Tom McCarthy (Metronome, 2005)
From Penguin Random House: "A man is severely injured in a mysterious accident, receives an outrageous sum in legal compensation, and has no idea what to do with it. Then, one night, an ordinary sight sets off a series of bizarre visions he can't quite place. How he goes about bringing his visions to life–and what happens afterward–makes for one of the most riveting, complex, and unusual novels in recent memory."
Archaeologies of the Future: The Desire Called Utopia and Other Science Fictions by Fredric Jameson (Verso, 2005)
From Verso: "In an age of globalization characterized by the dizzying technologies of the First World, and the social disintegration of the Third, is the concept of utopia still meaningful? Archaeologies of the Future, Jameson's most substantial work since Postmodernism, Or, the Cultural Logic of Late Capitalism, investigates the development of this form since Thomas More, and interrogates the functions of utopian thinking in a post-Communist age. The relationship between utopia and science fiction is explored through the representations of otherness… alien life and alien worlds… and a study of the works of Philip K. Dick, Ursula LeGuin, William Gibson, Brian Aldiss, Kim Stanley Robinson and more."
The Sixty-Five Years of Washington by Juan Jose Saer (Open Letter Books, 2010)
From Open Letter Books: "It's October 1960, say, or 1961, in a seaside Argentinian city named Santa Fe, and The Mathematician—wealthy, elegant, educated, dressed from head to toe in white—is just back from a grand tour of Europe. He's on his way to drop off a press release about the trip to the papers when he runs into Ángel Leto, a relative newcomer to Santa Fe who does some accounting, but who this morning has decided to wander the town rather than go to work. One day soon, The Mathematician will disappear into exile after his wife's assassination, and Leto will vanish into the guerrilla underground, clutching his suicide pill like a talisman. But for now, they settle into a long conversation about the events of Washington Noriega's sixty-fifth birthday—a party neither of them attended."
❧
Ruth Zuchter
Copy Editor
The Tempest by William Shakespeare; ed. by Jonathan Bate and Eric Rasmussen (Modern Library/Random House, 2008)
Ruth Zuchter: I've been working on a long poem/series as an elegy of sorts, as a means to come to terms with my troubled relationship with my mother, who passed away in 2008. I make reference to this play, but recognized early on that any real knowledge I had was from reading this title back in high school. So I picked up a second-hand copy while living in Chicago earlier this year, and plan to brush up on my Miranda, Caliban, and the lot through the dog days of summer.
On Death by John Donne (Hesperus Press Ltd., 2008)
RZ: A happy find recently at BMV on Bloor West, this tiny book consists of four of Donne's most powerful sermons on death. This ties into my creative work on the elegy for/to my mom (see above), but also my Novel #2, which features gritty undertones of sin and redemption, the Biblical fall from grace, religion, judgment, and understanding.
Paddy Clarke Ha Ha Ha by Roddy Doyle (Vintage UK, 1998)
RZ: I completed my first developmental editing work for an up-and-coming writer a couple months back, and I recognized similarities between his work and that of a handful of writers from the UK, including Roddy Doyle. I'd only really read a couple of Doyle's many titles before, so decided to pick this particular book up—one of Doyle's most celebrated works that focuses closely in on a boy's life in late-1960s Ireland. (And as a side note: Doyle's a master at incorporating Irish dialect, slang, etc. into his books, and a great teacher of this nuanced type of writing.)
Winter Journal by Paul Auster (Henry Holt & Co., 2012)
RZ: Goddamn, do I ever love Paul Auster's writing! I'm steadily working my way through his catalogue, and find his biographical works so deeply compelling and moving. The liner notes say it all: "Winter Journal is a book that looks straight into the heart of what it means to be alive." A beautifully written, intimate, and sometimes heart-rending book, told in the second-person.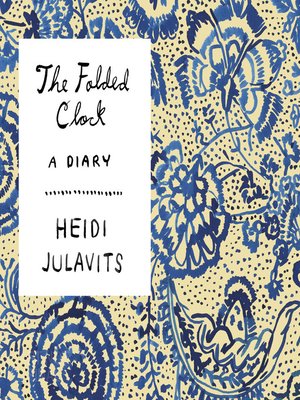 The Folded Clock by Heidi Julavitz (Doubleday, 2015)
RZ: I read about this book, and knew immediately that I had to read it. From an early age, I've struggled with the notion of keeping a diary. So I give props to anyone who can commit to what I know to be an important practice for artists (including writers). "A meditation on time and self, youth and aging, betrayal and loyalty, friendship and romance, faith and fate, marriage and family, desire and death, gossip and secrets, art and ambition." YES! Sign me up!
❧
John Schmidt
Web Media Consultant
Daddy Lenin and Other Stories by Guy Vanderhaeghe (McClelland & Stewart, 2015)
John Schmidt: My son gave me this book of short stories from Saskatchewan-born and two-time Governor General's Literary Award–winning author Guy Vanderhaeghe for my birthday this year. For me, there is no better time to read short stories than in the summer, lying on the beach or sitting on the back deck in the evening.
Marissa Mayer and the Fight to Save Yahoo! by Nicholas Carlson (Twelve, 2015)
JS: A story about a very simple idea that morphed into a technology behemoth worth billions of dollars that is now struggling to remain relevant and profitable. It's a little like the history of the Internet from Yahoo's point of view and a brief biography of the many different tech and non-tech names who were responsible for the company's successes and failures along the way. A fascinating read for a tech geek like me who worked at an Internet start-up in the late 1990s/early 2000s.

The Back of the Turtle by Thomas King (HarperCollins, 2014)
JS: Last summer, I finally got around to reading Thomas King's excellent 1993 novel Green Grass, Running Water while vacationing north of Toronto. Sitting on a dock surrounded by nothing but water and trees as I read might have helped, but I was completely captivated by King's writing. This summer, I am looking forward to returning to that spot with another King story.
Merz Structure No. 2 Burnt by Children at Play by Jake Kennedy (BookThug, 2015)
JS: When I was about 13 years old, my friends and I came upon an abandoned house that had been set on fire while we were out riding our bikes one hot, summer Saturday afternoon. I rode home in a panic to call the fire department (no cell phones back then), and then rode back to the house and waited for them to arrive as instructed. I expected some kind of thank-you, but instead I was interrogated and blamed for starting the fire. It was a cold, hard lesson for a naive boy just coming of age in an increasingly cynical world. Reading the title of Jake's new book invoked that long-forgotten memory, and I was immediately drawn to his book. Once I started reading Merz, I was taken with Jake's writing style and his ability to not be too precious about his own work. It makes his writing very accessible. The simple elegance and haunting beauty of a "A Brief History of the Cemeteries of Huron County, Ontario," unencumbered by a sense of self-importance, just makes me want to keep reading.
❧
Rick Meier
Publishing Assistant
Amnesty: Dancing With Cannibals, Book I by Dicho Ilunga (African Fiction Service, 2015)
Rick Meier: A novel written in English by an African writer, Dicho Ilunga, about genocide in the Congo Free State under Léopold II of Belgium. According to Amazon.com: "Dicho Ilunga is the author of several accomplished, unpublished novels. Born in Zaire, Dicho Ilunga fled to Rwanda as a political refugee only to become embroiled in the Rwandan genocide through his marriage to a Tutsi woman. Dicho Ilunga now lives in South Africa, where again he is a political refugee. At this time he works in a warehouse to support himself. Ilunga has no time to write, and he has no laptop. He hopes that sales of Dancing with Cannibals will allow him to bring more of his works into publication." I bought an e-version of his book online for a dollar.
The Origins of Political Order: From Prehuman Times to the French Revolution by Francis Fukuyama (Profile Books, 2011)
RM: Volume One of Fukuyama's broad, comparative project on political stability and its opposite. Volume Two, Political Order and Political Decay: From the Industrial Revolution to the Globalization of Democracy, appeared last fall, but I decided to go back to the start. FF's demolition of Enlightenment assumptions about pre-social man in the state of nature is redundant but enjoyable. I came for the "prehuman times," but am staying for the crash course in Chinese and Indian political history. I don't think I trust Fukuyama as a philosopher (once a notable neoconservative, he is known as an architect of the Reagan doctrine), but I appreciate the orderliness of his thinking and the mountains of information that he's laid out here.
If We Were Birds by Erin Shields (Playwrights Canada Press, 2010)
RM: At the NeMLA conference this spring, the BookThug table was set directly across from the Playwrights Canada table, and this book stared at me for hours. I remembered reading rave reviews of the play when it was onstage in Toronto, so I picked it up. A poetic retelling of the Greek myth of Philomela, who is raped by her warrior brother-in-law, has her tongue cut out, and subsequently turns into a bird.
The Dissertation by R. M. Koster (Harper's Magazine Press, 1975; reprinted by The Overlook Press, 2013)
RM: The best part of being in part-time publishing school is the continual book talk. This novel—a faux-dissertation, written half in text and half in footnotes—was recommended to my class by editor extraordinaire Stephanie Fysh. Synopsis: "To fulfill his Ph.D. requirement at an American university, Camilo Fuertes decides to write about his father, Leon Fuertes, the martyred president of [the fictional South American nation of] Tinieblas. To complete this task, he descends into trances, raises his ancestors from the dead, and proceeds to question them about the risque family history."